New to Globaltextiles.com
Founded in 2000, Globaltexiles.com is one of the famous global industry online markets for helping textile enterprises to promote and explore their business all around the world. The website is a popular online platform where buyers and suppliers can directly manage their business information and contact their potential partners freely to find their business opportunities more easily.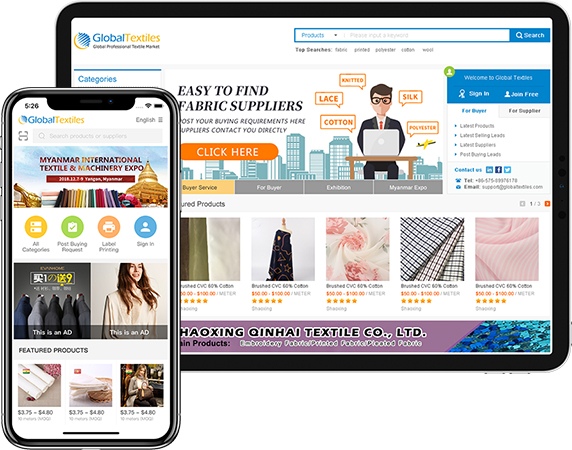 Our Trade Service Teams are dedicated to:
Assisting textiles suppliers to promote their companies and products to potential buyers
Assisting worldwide textiles buyers to find suitable suppliers
Assisting in communicating and creating trust between suppliers and buyers
Want to know more about our Globaltextile.com, Please visit About Us.